One of our customers ovens recently failed and required replacement. We where set the task of supplying and installing a new white double oven to suit the other appliances in their kitchen.
Sourcing and supplying cost effective to high end appliances is one of the services we offer. Professional installation and cleanup is part of all jobs and we can help dispose of your old appliances.
Replacing old ovens is not always an easy task. Older ovens typically did not follow a standard size resulting in new ovens being too small. This commonly requires new oven surrounds to be created. Once the old surrounds had been removed, we installed new pine surrounds. A coat of stain and it will look like part of the original kitchen.
Blowes Electrical takes pride in all work completed and takes care to provide you with solutions that last. Hopefully this oven makes it through the next 20 years. But not all ovens require replacement if they stop working. With a strong supplier network we are able to source replacement parts for nearly all brands of ovens.
Thinking of a new kitchen?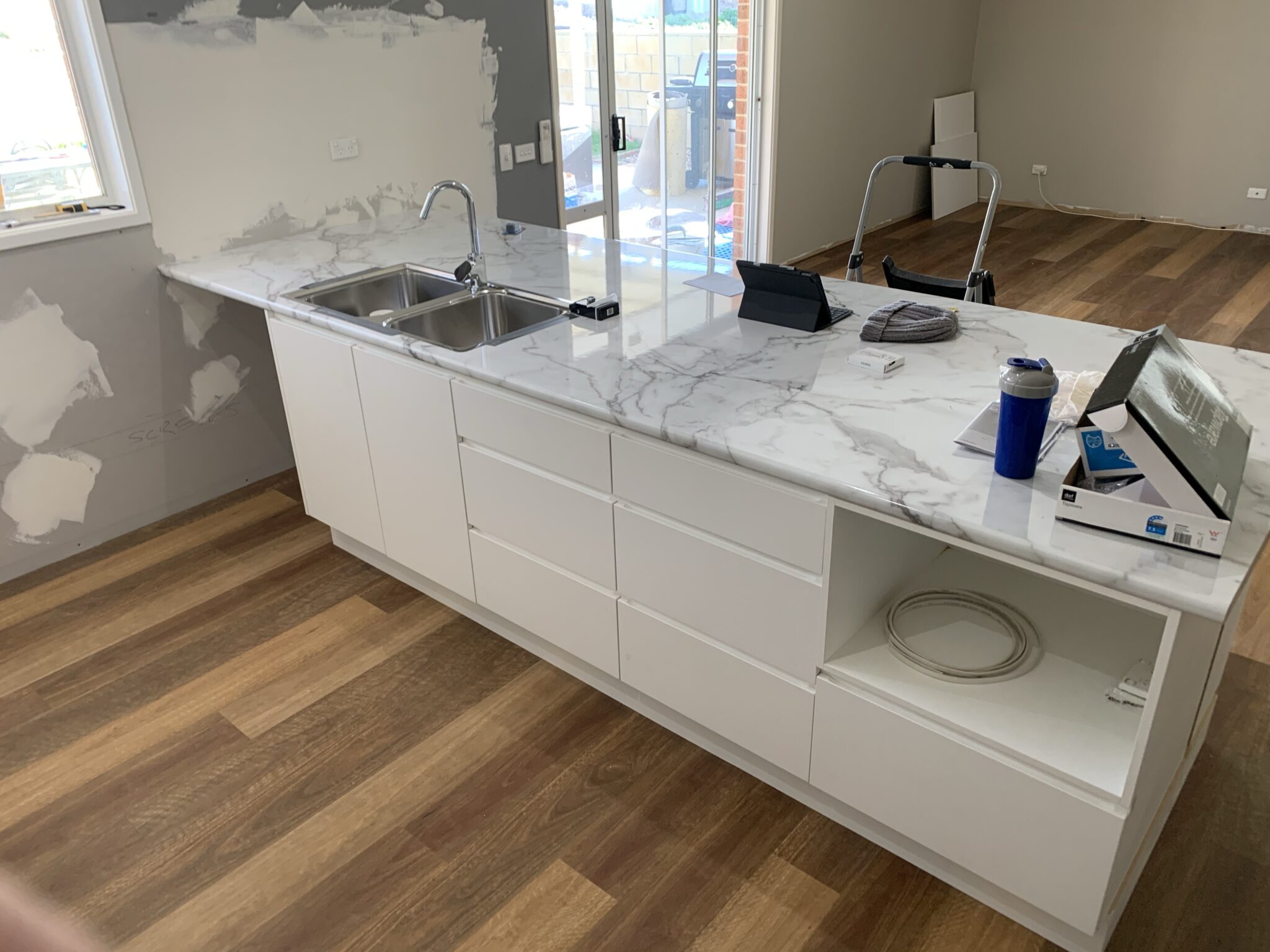 New kitchen installs are something that we are very experienced in completing. Smart solutions can be implemented for concealing cabling in those hard to get to locations. Professional workmanship ensures your new kitchen looks amazing and fulfils your needs.
Using a licensed electrician ensures that all warranty is valid for all of your appliances. In addition you get the peace of mind that all work is insured and warranted for any damages or follow up repairs.
Servicing Bathurst and surrounds we can come to you for an obligation free quote and work out a solution for you.