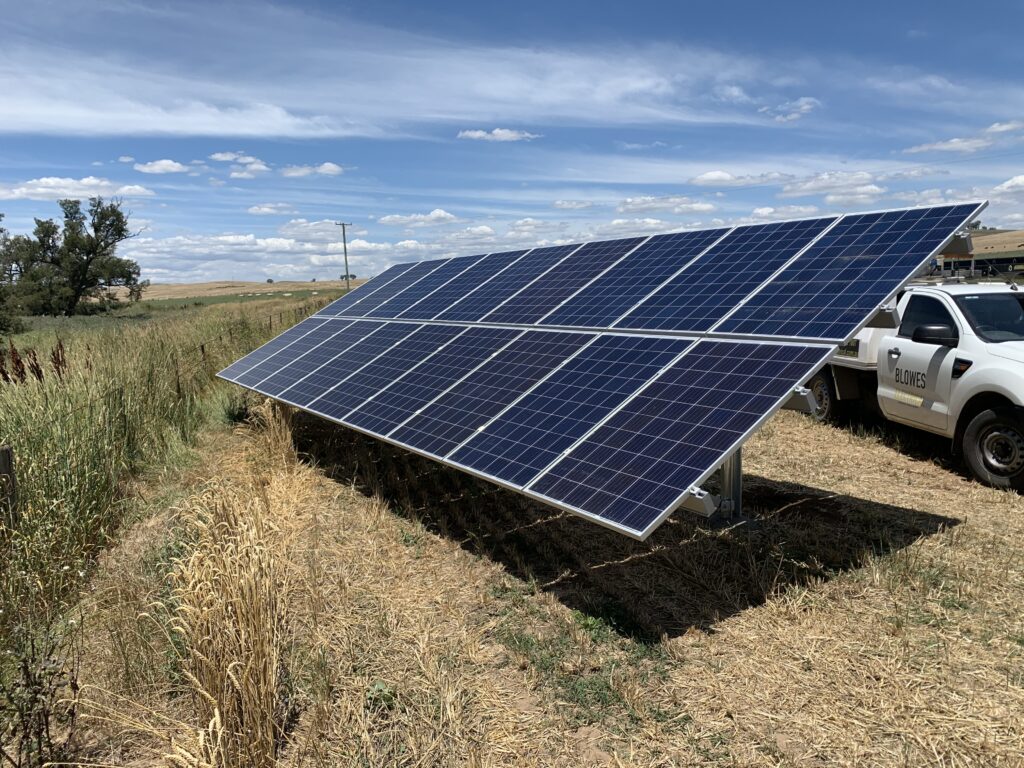 ---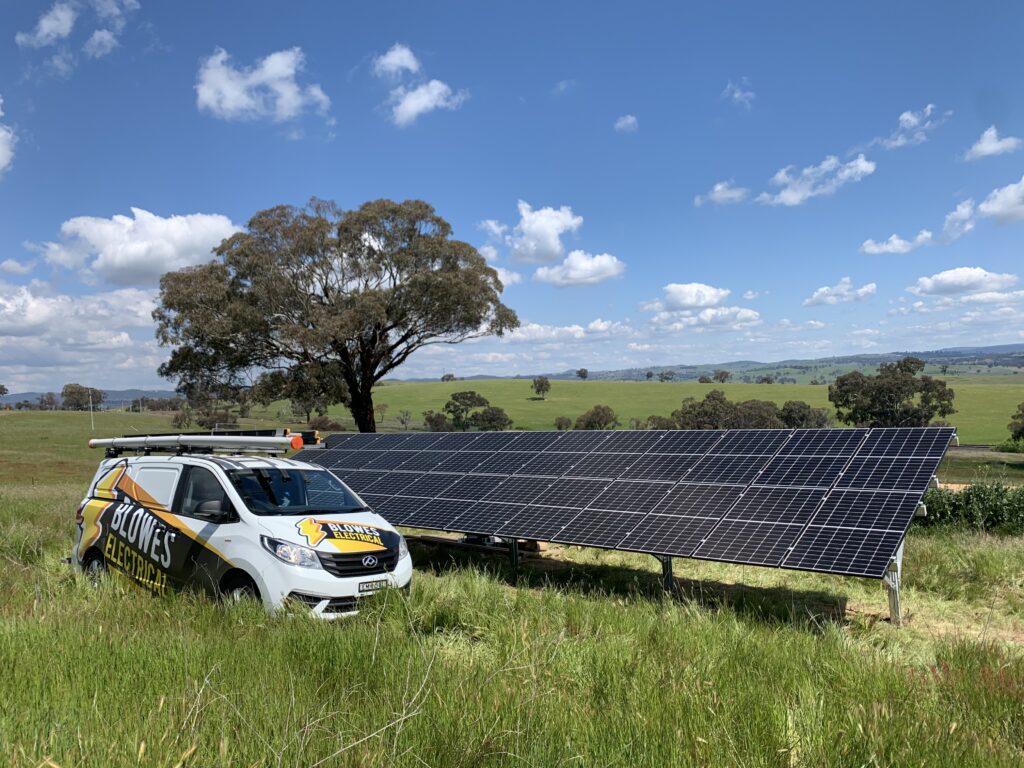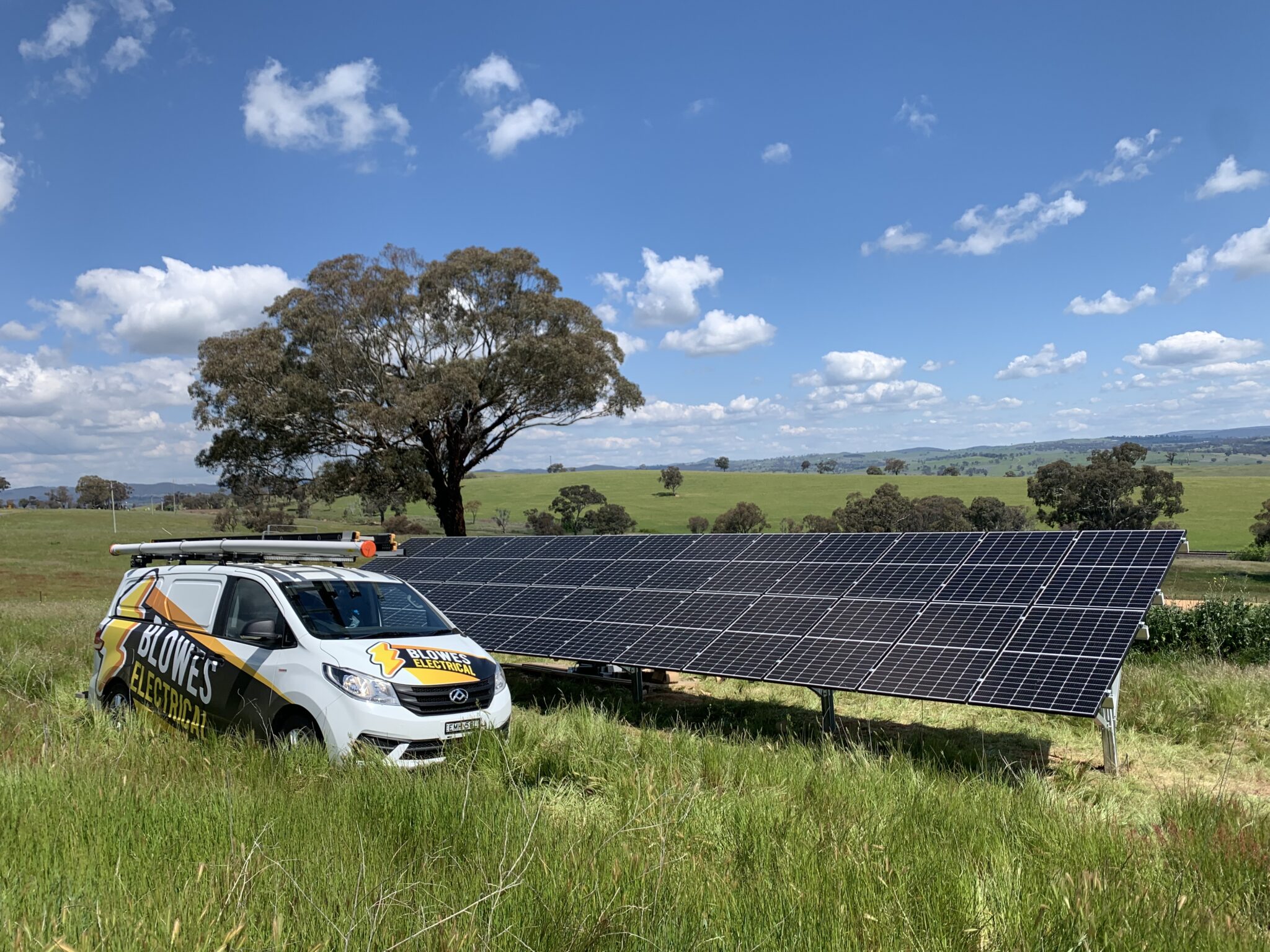 Solar Pumps and Ground Mount Systems
We can supply and install solar pumps for Rural use. A cost effective option if your water supply is not near existing power. Running throughout the day varying speed with the available sunlight. Flow switches can be installed if pumping from a river. Float switches can be used if pumping from a well or bore.
Ground mount systems are very easy to maintain, clean and install – Ideal for rural applications. We are able to complete all ground works required including footings and trenches.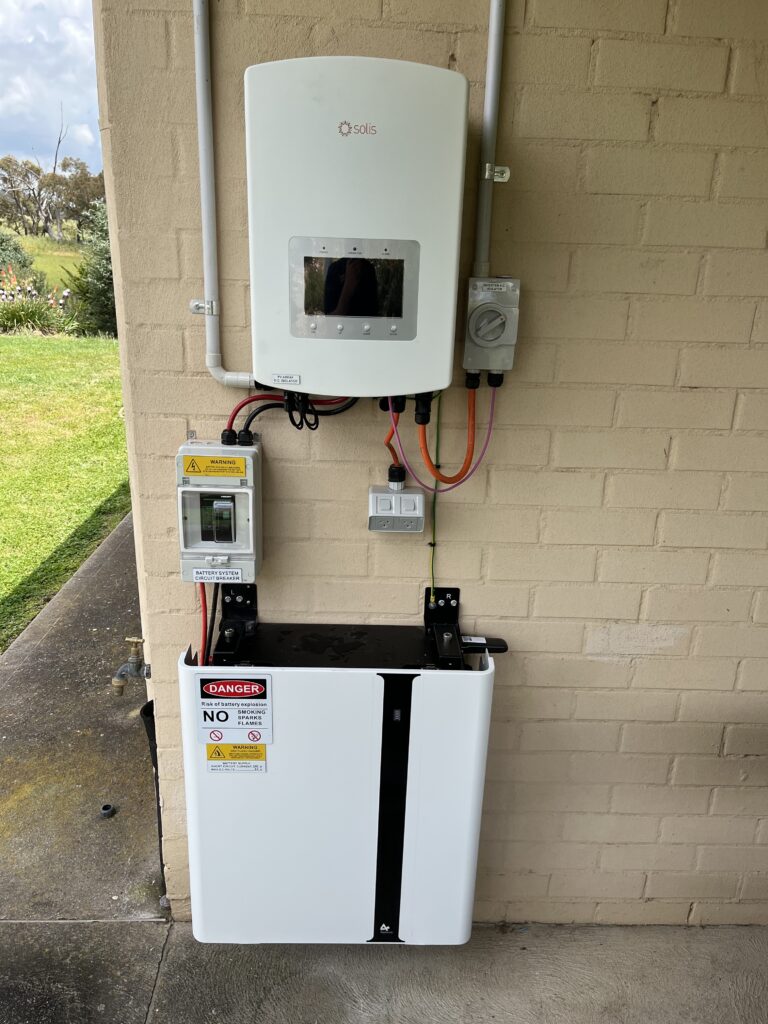 Solar Repairs and Battery Installation
Blowes Electrical has a team of experienced solar installers who can help diagnose and repair faulty or poor performing solar systems. Ensuring you are getting the best output from your system.
We are also trained in battery storage systems and can design one of the following systems for your home:
Grid assisted system: Get the best value for money and capture your excess solar in a battery system. This can significantly reduce your electricity bill and is not reliant on feed in tariffs.
Semi off grid system: Have power issues to your site? we are able to provide systems that will continue to operate during a power failure. These systems will supply essential equipment in your home during an outage – Water pumps, lights, fridge power etc.
Retrofit system: Already have solar? We can design a system that will integrate with all existing systems at your home.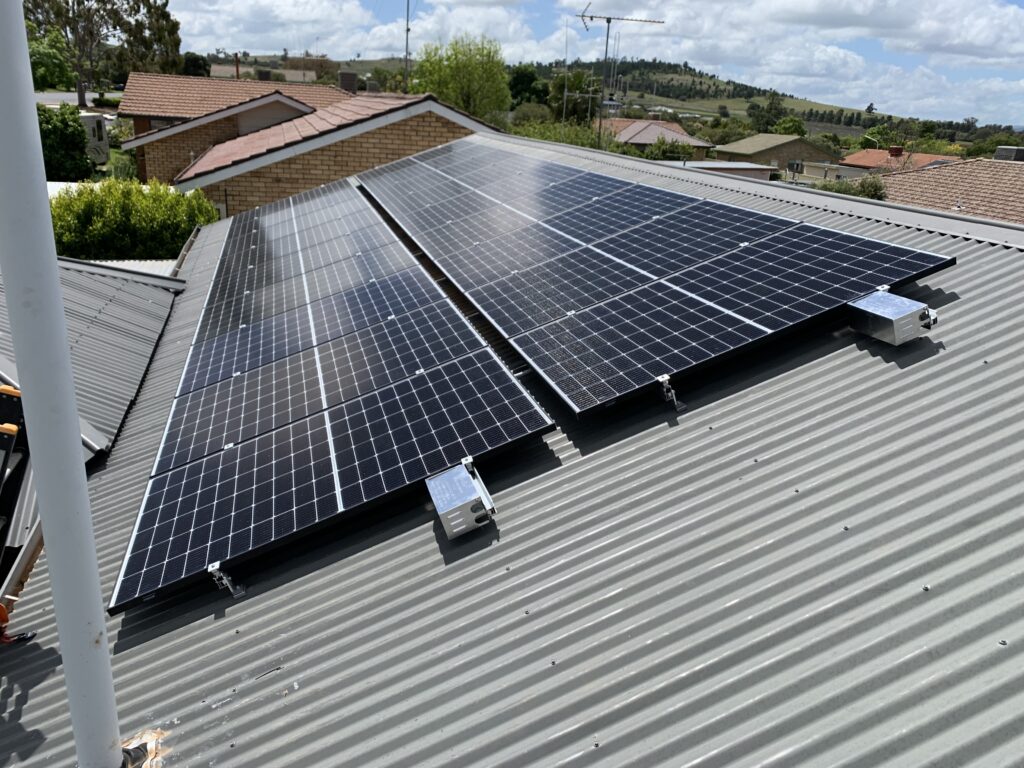 Rooftop Solar Systems
Provide us with a recent electricity bill and we can tailor a solution to you. All our quotes are obligation free and will show a layout of equipment, a list of materials used, a breakdown of costs and payoff periods and your estimated electricity bills.
We can work within your budget and also complete work in stages – eg Retrofit batteries after completing a solar installation.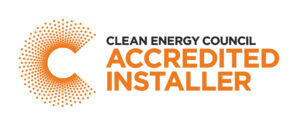 Clean Energy Council certified
Rest assured that your solar system has been installed by a qualified team accredited by the Clean Energy Council. This ensures that your system has been installed to the latest Australian standards and designed to operate at an optimal efficiency.
We provide access to government rebates (STC's) significantly reducing the installation costs of your system and provide all required documentation.
Contact us today for a professional and informative proposal.