All of a sudden it is dark and our sunny afternoons are gone! Special lighting can create ambiance and provide you with a place to relax and wind down in the afternoons. We recently installed pendant lighting to an outdoor area – perfect for outdoor dining with a fire pit.
Having trouble choosing what lights you would like to use? Use our experience to your advantage and let us find outdoor lighting suitable for your space. If you already have something picked out we will install your lights with care in the locations that you choose. We can provide over the phone estimates or come to site and provide you with a free quotation. Our team is qualified for all work we complete and we can travel to you. Based in Bathurst we travel as far as: Grenfell, Forbes, Parkes, Mudgee, Kandos and Rylstone.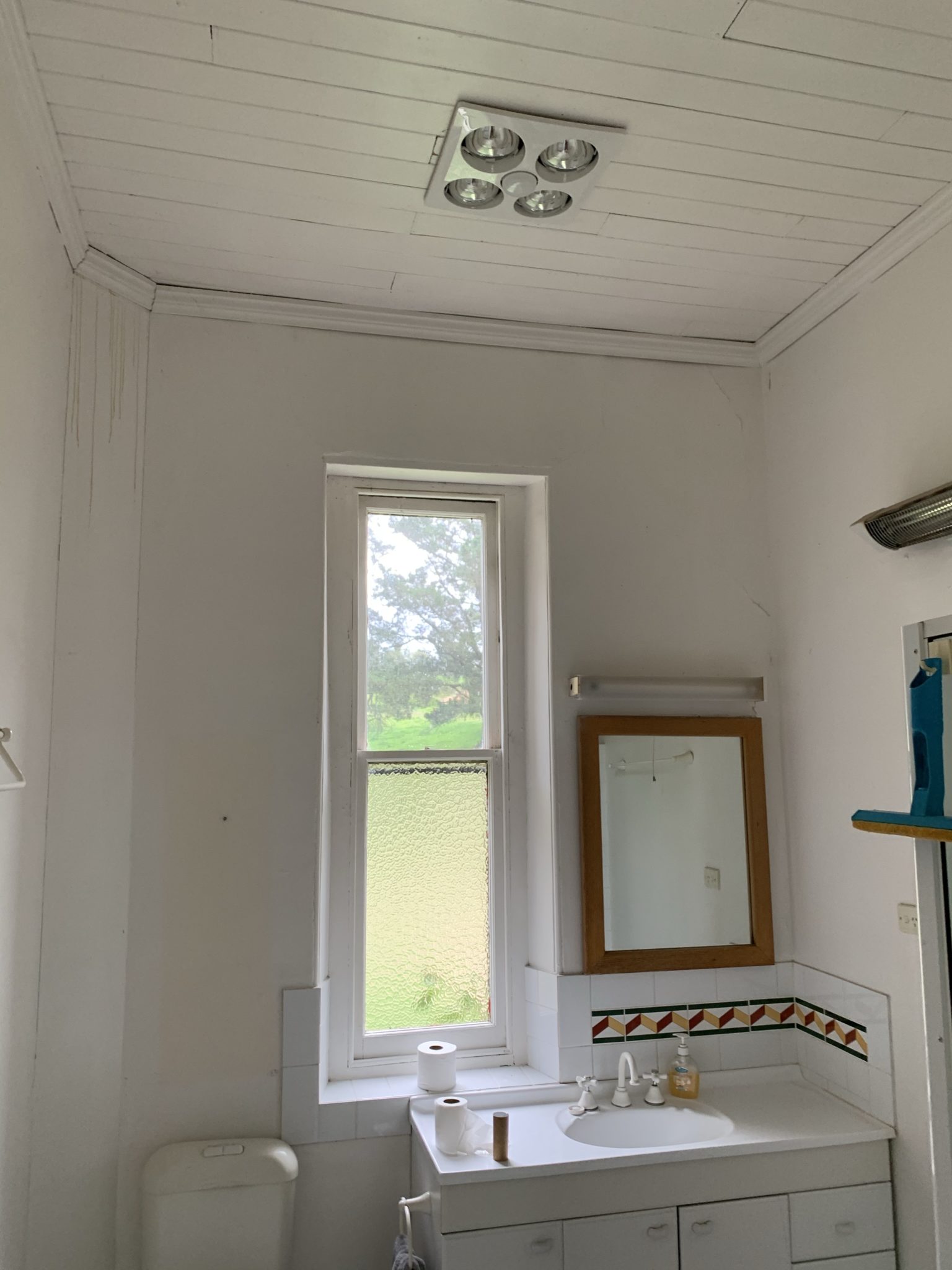 Is your bathroom warm enough? Recently we were treated with being able to install a tactic in an old sandstone house. Having heat lamps in your bathroom can make a massive difference to your comfort in winter with the bonus of an exhaust fan to help reduce moisture buildup.
Tastics are available in two heat lamp or four heat lamp configurations with multiple designs available to suit the design of your house
If you would like to enquire about getting a job done around your house please click the button below.